What Is Cybersecurity?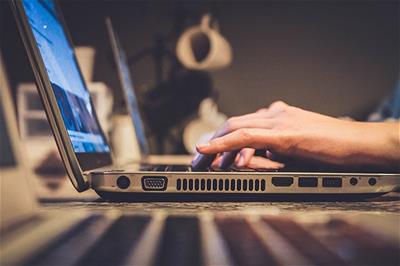 Cybersecurity Defined
Every square IS a rectangle because a square is a quadrilateral with all four angles being right angles. Similarly, cybersecurity IS a part of the IT security umbrella, along with its counterparts, physical security and information security.
But not every rectangle is a square, since the criteria to qualify as a square means all sides must be the same length. The point is, not all IT security measures qualify as cybersecurity, as cybersecurity has its own distinct assets to protect.
CompTIA's Chief Technology Evangelist, James Stanger says it best when he defines cybersecurity as "focusing on protecting electronic assets – including internet, WAN and LAN resources – used to store and transmit that information."
Of course, the threat to these electronic assets is hackers who have malicious intent to steal proprietary data and information via data breaches. Thus, it would seem the fully realized definition should include an evolving set of cybersecurity tools designed to protect confidential data from unauthorized access. To do so, it's necessary to consider how people, processes, and technology all play equally important roles in keeping information safe.
Why Is Cybersecurity Important?
One of the many advantages to living in a world where every device is connected is convenience. It's incredibly easy to conduct work, manage your social calendar, shop and make appointments from your smartphone or device. That's why it's become second nature to many of us.
But, of course, the convenience of connected data also means threats from bad actors can do a lot of damage. Cybersecurity initiatives are essential to protecting our data and thus, our way of life.
Types of Cybersecurity
Cybersecurity can be categorized into five distinct types:
Critical infrastructure security

Application security

Network security

Cloud security

Internet of Things (IoT) security
To cover all of its bases, an organization should develop a comprehensive plan that includes not only these five types of cybersecurity but also the three components that play active roles in a cybersecurity posture: people, processes, and technology.